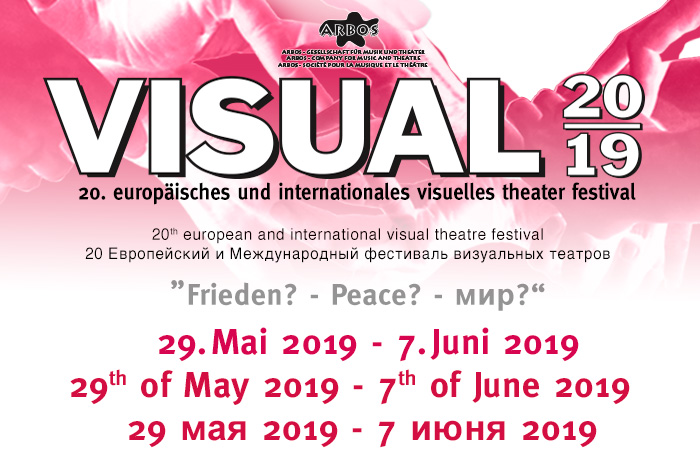 The 20th European and International Visual Theatre takes place in 2019 from wednesday 29th of May to 7th of June at the theatre SPIELRAUM in Vienna and the Austrian provinces Carinthia, Lower Austria and Tyrol.

Ramesh Meyyappan (Singapore/Scotland), Jolanta Znotina and Liva Kolmane (Latvia), Rupert Bergmann, Rita Hatzmann, Werner Mössler, Markus Pol und Markus Rupert and Christoph Traxler (Austria) and deaf, deafblind and hearing young people from Russia and Austria will play in all 16 performances.

The centre of the performances, exhibitions and workshops in Vienna is the theatre SPIELRAUM in the Kaiserstraße 46 in the 7th quarter of Vienna, reachable with the tramline nr. 5, stop Kaiserstraße/Westbahnstraße.



4th and 7th of June 2019, 8 pm Theater Spielraum

Off Kilter

"Off-Kilter" is a darkly comedic visual theatre production, incorporating illusions and masterful non-verbal storytelling. At work and at home, Joe Kilter has his routine. Some people think Joe is obsessive. Joe would prefer not to be thought of at all. A change in his routine turns his world askew. His life is no longer his own, his house is knocked sideways and he's off his game. Joe Kilter is off-kilter. Feeling increasingly isolated, his life feels impossible until he is forced to exist in darkness. "Off-Kilter" explores mental well-being, identity, feeling a little bit different from everyone else and not quite being yourself.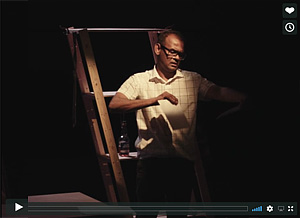 5th of June 2019, 8 pm Theater Spielraum
Ramesh Meyyappan "Hands Are Speaking"
A Public Workshop About Visual Theatre (SOLD OUT)